With so much changing in international news concerning the economy and health, the ODESHE Opportunity offers the possibility to earn a substantial income online, and makes it much more probable! This is based on the premium class of products and services we source and supply across different categories and interests. Moreover, internet marketers can join for Free (yes, no cost) and earn by recommending our product range, and by helping others to do the same. But the cherry on the cake is that the types of bonuses we offer have NEVER BEEN SEEN BEFORE IN THE INDUSTRY! Have a look at the calibre of our product selection, and how generously we compensate our independent internet marketers to provide the most inspiring offer available online!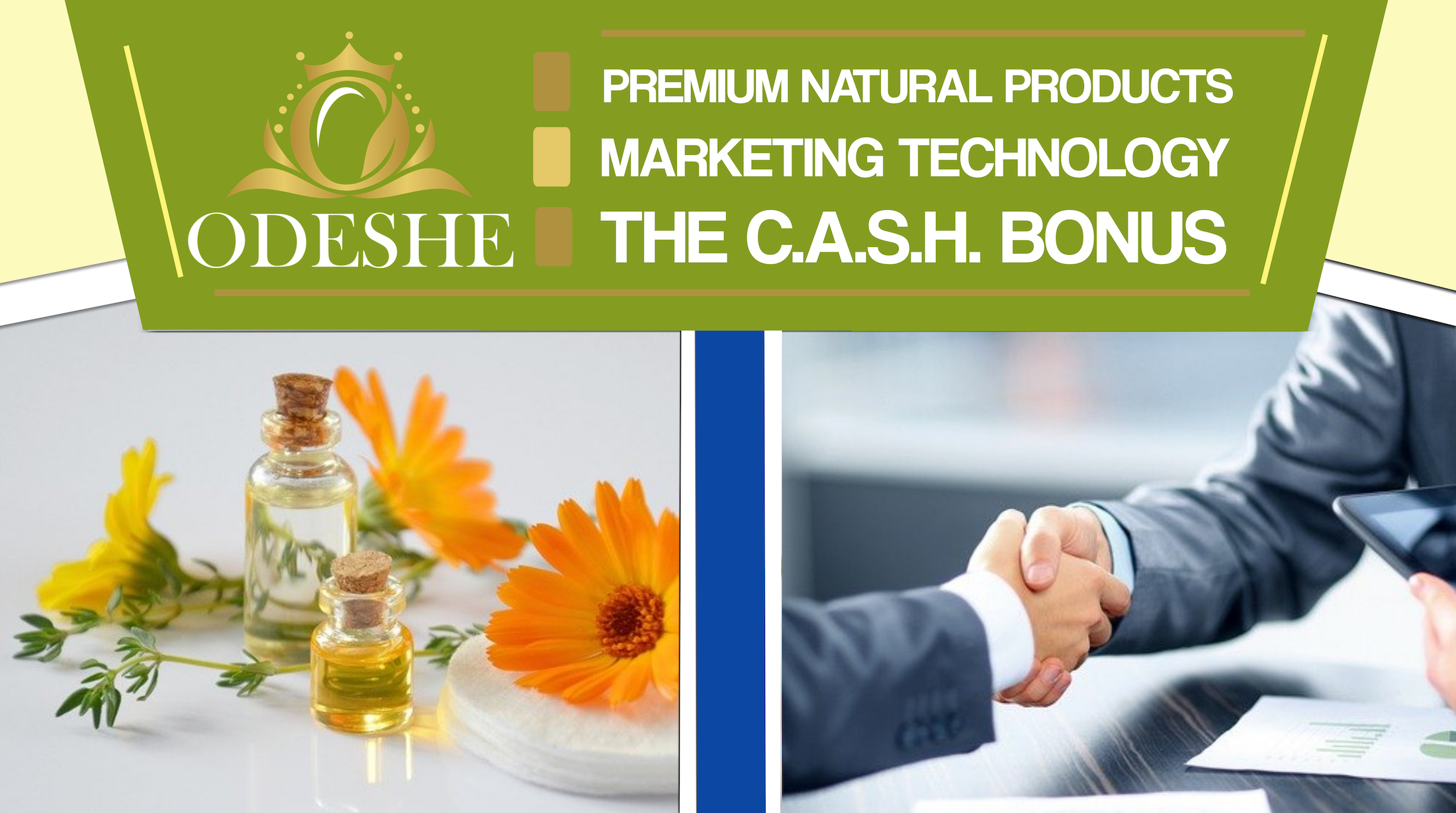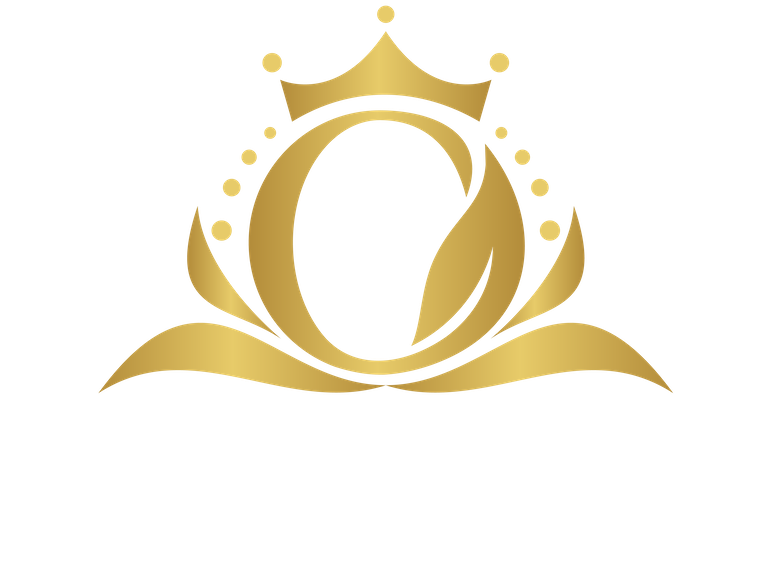 Product Categories:
Herbal Supplements

– Researched Ingredients with quality sourcing and organic where possible.

Natural Skincare

– Everyday alternatives that are 100% natural or contain as little synthetics as possible to avoid immune system and endocrine disruption.

Marketing

– Software to increase conversions, a rich media recruitment blueprint and a novel banner advertising platform.

ODESHE sources nutritious herbs that have been researched in numerous scientific trials for their positive impacts on supporting optimal, normal health in different ways. These evidence-based nutritious herbs are then combined with a selection of vitamins and minerals to give functional, vitality-supporting blends. We also provide regular summary articles to describe some of the research trials we have reviewed to select ingredients for our supplement range, so everyone can understand the level of analysis undertaken at ODESHE.
Moringa: A Model Superfood
Moringa stimulates antibody production… Moringa's ingredients also enhance several of the body's own antioxidant systems…

The Hidden Immune System Boost from Astragalus



Responsible for killing virus-overridden and tumorous cells to protect the rest of the body, natural killer cell activity was increased by astragalus
ODESHE also stocks natural skincare products from premium brands! Explore the natural alternatives we have for everyday skincare items, ideal for health-conscious people looking to avoid repeated exposure to the synthetics in conventional skincare products. There are several sources of environmental toxins, but unfortunately modern skincare products frequently contain compounds like "phthalates" which have been linked to many health issues as disruptors of our endocrine system, and even our immune system article. As many have turned to vegan products for ethical reasons as well, you can personally enjoy or gift most of our skincare, which is vegan-friendly!
How Your Skincare Affects Your Immune System
So far, researchers have proved that EDCs… affect the development, functions, and lifespan of immune cells…
As eCommerce continues to boom, ODESHE sources marketing software that can be applied in versatile ways to help communicate to more prospects. Whatever you are promoting, ODESHE Lead Capture can help you reach out to more potential customers, viewers or readers! Depending on what best fits your campaign, you can add a subscription form to specific pages on your site, apply a pop-up or slide-under with time-delays or controls on specific pages, or even send prospects to a stand-alone opt-in page.
Have a look at just how versatile a tool ODESHE Lead Capture is to help you attract more prospects, or increase the conversion rate amongst your current site visitors.
In the online arena of internet marketing and home-based business programs, the opportunity in most companies lies in the ability to share products and/or services in exchange for sales commissions. Many of these opportunities allow you to also earn from building a team of distributors, and this is where Angel Sponsoring can help! Besides helping you identify a higher class of home-based business opportunities, the Angel Sponsoring technique of recruitment INCREASES the value of your offer to fellow marketers! The Angel Sponsoring eBook guide is available from the ODESHE store, and details the simple approach that simultaneously demonstrates (1) the quality of the business and (2) your genuine intentions to build a business with a new team member!
The ODESHE Program Features
ODESHE is proud to provide our very own income-earning opportunity for advocates of the products and services we have, and once you read our 1st-in-the-industry bonus structure, you'll understand the added motivation our members have!
It is completely free to join ODESHE as a Free Affiliate, and we make sure you're able to review and save a copy of the Terms & Conditions. As a member you get a live replicate site of ODESHE.com, and our shopping site cart.ODESHE.com, so you directly benefit from anyone who joins or buys from your links! This also means that you can share any of the compelling and evidence-rich blog articles that we create, that are also posted on your replicated site, to get prospects interested in what we offer.
For those who want to build a distribution team and leverage the earnings of everyone you introduce, you can upgrade for just £25 monthly to earn from a 3-wide, 12-deep forced matrix. The forced matrix enforces spillover of new recruits to your team members once all positions in your first level have been taken up, and spillover is well known to energise and motivate team members, for good reason! Most Distributors will find an unexpected new team member that their Team leader introduced very exciting and encouraging. Obviously, you can also benefit from spillover as well! The ODESHE forced-matrix also has compression, which means that if a Free Affiliate introduces new members and then upgrades afterwards, those new members will be a part of the newly upgraded Distributor's team. More details on the compensation plan can be found in the members' area FAQ section.
ODESHE's Revolutionary Platform & Bonuses
Angel Sponsoring
The ODESHE platform is built to support Angel Sponsoring, a recruiting approach where an Upline agrees to support a Downline's monthly membership costs. This radical marketing approach builds genuine trust because of genuine support, and is highly profitable when sponsoring in a program with great bonuses like ODESHE! For more on Angel Sponsoring, how it can work with many other programs besides ODESHE, and how to get Angel Sponsored, you can get a Rich Media Edition of the eBook guide right here.
In the ODESHE platform, a member-to-member email system makes it easy to arrange Angel Sponsoring with your downline, and the email templates in the Angel Sponsoring ebook can guide your communication. Several other features of ODESHE generally make Angel Sponsoring much easier to do and receive!
Get your copy of the Angel Sponsoring Rich Media guide to get the simple tips on how to run it as a profitable team-building strategy.
What's more is that ODESHE members who pay attention to their emails will benefit from recommendations for different lead sources, so if you're looking for prospects for ODESHE beyond friends and family you can reach more potential team members using these 3rd party services.
The Equal Share Bonus!
Another strategy found in the Angel Sponsoring ebook is the Equal Share Bonus, a strategy designed for programs that don't fit Angel Sponsoring. This approach makes supporting team members possible and profitable in any marketing program, and can be used to introduce members to Angel Sponsoring! The ODESHE platform has the Equal Share Bonus built in and ready-to-use by members on an automatic or manual basis. For a full description of how the Equal Share Bonus works, including why and when to offer this discount, get your copy of the Angel Sponsoring ebook.
The C.A.S.H. bonus (Corporate Angel Sponsoring Help)!
Because we know how effective Angel Sponsoring can be for team building, the ODESHE platform is built to reward members with Angel Sponsoring as well, but from a corporate level! This means ODESHE offers a monthly bonus, which is currently £2,500, to members at the Marketing Consultant level! This bonus is paid in addition to all the sales commissions that the Consultant has earned that month.
Independent Distributors can qualify to become Marketing Consultants, and a detailed overview of the process (and earning the £2,500 monthly CASH bonus) is available in the ODESHE members' area. This is a monthly bonus to reward active and qualifying members. We even make it easier for active members to qualify for the folllowing month's CASH bonus as well! Moreover, we'll be reviewing the CASH bonus amount, with the idea to raise the bonus in the next few months!…
An added feature that makes it easier for members to earn the CASH bonus, is the "Auto-referral pool", which is built in to the ODESHE platform. The Auto-referral pool shares new sign-ups amongst all members who are in the pool, rotating their link for new registering members. This shares the sign-ups from ODESHE's own marketing efforts amongst members in the Auto-referral pool. Marketing Consultants, and Distributors who qualify to upgrade, are automatically added to the Auto-referral pool, as another added form of help for all our active members.
The CASH bonus and Auto-referral pool are ideal for ALL internet marketers. This is whether you have an active list of prospects you can introduce ODESHE to and earn the CASH bonus for several months, or years from 1 email; or if you are new to the industry and looking to learn, earn, and benefit from residual Auto-referral pool sign-ups as a qualifying Distributor!
The Overview

Hopefully it is clear how much we have crafted a sleek internet marketing opportunity with the benefits of the members prioritised. ODESHE offers premium products and services, marketing guide, tools and opportunities, and the ability to earn from selling all of these without having to source them! The ODESHE platform has multiple features to support team building and integrity, and the benefits of the company's marketing shared through the Auto-referral pool. The radical, never-before-seen CASH bonus is a sizeable and soon-to-grow reward, and together with all the features of the program, makes ODESHE a very legitimate option for building a passive income as an affiliate or network marketer.