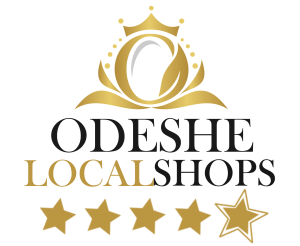 ATTRACT
ONLINE REPEAT LOCAL IN-STORE DELIVERY
CUSTOMERS
EARN MORE
REGULAR CUSTOMERS SHOP VISITORS ONLINE REVIEWS ONLINE DISCOVERY ONLINE INCOME
Get More Customers in Your Shop
Increase the customers that can find and buy from your shop. ODESHE Local Shops connects shoppers with great products in multiple ways
Keep Customers Coming Back!
ODESHE Local Shops gives Shop Owners a better chance of keeping current customers and gaining new shoppers. Each customer review gives new shoppers confidence, whilst regular customers can place an order as soon as your shop comes to mind, or whenever they discover a new discount you're offering!
Accept Cards or Cryptocurrency!
Easily receive credit/debit card payments in £GBP with the service Stripe, as well as the cryptocurrency Bitcoin Cash (that has very low transaction fees) with the service Coinpayments. Stripe makes receiving cash payments easy, and Coinpayments makes receiving cryptocurrency easy as well.